AllCEUs
Live & On Demand
Continuing Education, Precertification &
Master Classes
Since 2006 we have helped more than 300,000 clinicians in the United States, Australia, Canada, New Zealand, Germany, South Africa and more get their CEUs fast by providing affordable, multimedia online counseling CEUs, masterclasses and precertification training and exam review for mental health, social work, rehabilitation, addiction, case management, recreation therapy and nursing professionals.
Live Webinars each Wednesday at 12pm EST now included in the Unlimited Access Membership
AllCEUs offers hundreds of online, multimedia courses based on evidence based research from SAMHSA, NIMH, PubMed and more.
Course material is available in print format, podcast format (via Counselor Toolbox Podcast) or Video format (YouTube.com/DocSnipes)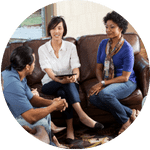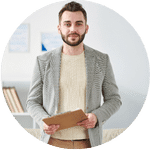 Continuing Education and Specialty Certificates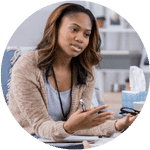 AllCEUs offers specialty certificates and precertification training in
Addiction Counseling
Case Management
Etherapy and Telehealth
Recovery Support Specialist
Recovery Residence Administrator
Sex and Pornography Addiction
Trauma Informed Care 
and more…
Will my board accept your courses for continuing education?
Due to our approvals by NAADAC, CRCC, the Florida Board of Mental Health, Marriage and Family Therapy and Clinical Social Work, the Florida Certification Board and multiple IC&RC member boards it is likely that our credits will be accepted.  LPC/LMFT  LCSW Addiction CRC
If you are an NCC, "Any amount of your continuing education clock hours can come from home study programs, including online activities. The same standards for selecting live programs apply to selecting home study programs. That is, they do not have to be NBCC ACEP approved, but they must meet NBCC guidelines for continuing education. A certificate, verification form or letter verifying attendance is required for documentation. The documentation must include your name, date attended, hours completed, program title and signature of presenter/provider."   (Our certificates contain all of that information).
Do I have to be licensed or certified to take your courses?
No, anyone is welcome to register and learn about counseling and mental health.
What is included?
Everything you should need to pass the course is included. We provide links to online resources where you can find the printed material. The quizzes and certificates are also included.
Do you offer group discounts?
 Yes!  Contact support to request discount pricing on any of our unlimited access packages or any of our certificate training tracks.  In general, we offer 15% off for groups of 3-10; 20% off for groups of 11-50 and 30% off for groups of 51 or more. Purchasing multiple products, like unlimited memberships and addiction certification training or purchasing for two or more years at a time may increase your discount. 
How long does each course take?
Each course has a certain number of hours assigned to it. This is the approximate amount of time it will take you to complete the course. It is based on the length of videos and the number of words of written material using a formula set forth by CRCC.
How do I take the LIVE CEUs?
Each Wednesday at 12pm EST we host the live class on YouTube.com/DocSnipes.  Learn more on the Live CEUs page.
Do I have to watch the video AND listen to the podcast?
No.  We recognize that people learn differently.  You can watch the videos or listen to the Counselor Toolbox Podcast episode.
Why can't I take the same course twice?
Your board requires certain classes each renewal cycle because they want you to continue learning about that topic, which is often ever changing. You wouldn't get credit at a University for taking a course twice.
What if I have taken all the courses on a particular topic, but need more hours?
Submit a support ticket and let us know what you need. We will be glad to create a new course for you at no additional charge. Please allow at least 30 days per credit hour.
Do you report to CE Broker?
Yes.  We automatically upload to CE broker once per day.  In order for your credits to be accepted by the automated system, you MUST have your license number in your profile in the format of  MH0000 SW0000 etc. Do not put a space between the letters and the numbers, or leave out the letters because the system will reject it.
Can I request a Course?
Absolutely!  While we have hundreds of courses, there is always more to be learned.  Currently, it takes about a month to put together a multimedia course.  There is no additional charge for this.
Why aren't all your courses approved by all boards?
The short answer is cost.  Some boards require us to pay for submission of every single course we get approved every single year.  At our price point, and with 600+ courses, that would cost over $100,000 per year.  We work hard to make sure our courses meet post approval standards if possible in those cases.

Once you see how easy it is to take CEUs with us, sign up for unlimited access for $59/month or $99 per year (which includes live weekly webinars).  If you sign up with us and change your mind, you can request a refund within 72 hours as long as you have not taken/completed any quizzes. Try now.