AllCEUs was created by a counselor for counselors, social workers, rehabilitation counselors, addiction professionals and marriage and family therapists to ensure that everyone has access to affordable, accessible, high-quality, multimedia education.
Multimedia course materials, quizzes & certificates included.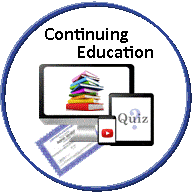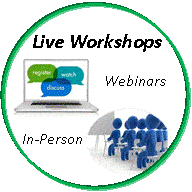 Many states require LCSWs, LPCs and LMFTs to get half of their CEs from live, interactive sources. Our webinars may help meet that requirement.  We offer live, lunch and learn webinars every week. Interact with the instructor in real time.
See schedule of of webinars each Tuesday & Thursday at 1pm EST.
Any of our courses can be presented at your facility or via webinar.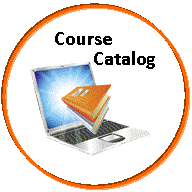 Browse our catalog of 350+ CEU Courses for mental health counselors, social workers, rehabilitation counselors and therapists.
CE Approvals for LMHC, LPC, LCSW, RSW, LMFT, Addiction Counselors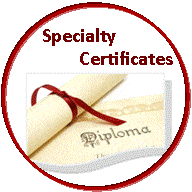 Start a new career by getting certified, or develop advanced skills in a specific, high-demand area such as Addiction Counseling or Trauma Informed Care. (These courses provide counseling CEUs.) Tracks starting at $89
Mental Health and Social Work Topics
Addiction Topics
We have multiple approvals which makes our courses meet the requirements in most states. Click on the tab for your profession to find out if our CEUs are accepted in your state. Our approvals include:
National Approvals
NAADAC, the association for addictions professionals. (All Courses)
For NCCs "Any amount of your continuing education clock hours can come from home study programs, including online activities. The same standards for selecting live programs apply to selecting home study programs. That is, they do not have to be NBCC ACEP approved, but they must meet NBCC guidelines for continuing education. A certificate, verification form or letter verifying attendance is required for documentation. The documentation must include your name, date attended, hours completed, program title and signature of presenter/provider." http://www.nbcc.org/resources/nccs/earnce All of our courses are written to conform to NBCC guidelines for continuing education and the certificates have the required information.
State Approvals
Note: Many states accept CEUs through reciprocity. That is, since we are approved by the Florida and Texas boards of social work and counseling, your state may accept our courses.
California Consortium of Addictions Programs and Professionals (CCAPP) (All Courses)
Connecticut Certification Board (All Courses)
Florida Boards of Social Work, Counseling and Marriage and Family Therapy (All Courses)
Florida Certification Board (All Courses)
Georgia Alcohol and Drug Abuse Counseling Board of Georgia (ADACB – GA) (All Courses)
Oklahoma Addictions and Counseling Boards (All Courses)
Texas boards of Social Work, Counseling and Marriage and Family Therapy (All Courses)
As always, it is the responsibility of the licensee to ensure the acceptability of our CEUs. We provide services to licensees of over 150 boards, and regulations frequently change. If you have a question, send us a support ticket and we will gladly try to assist you.
States Accepting NAADAC or IC&RC Member Board Approved Education Providers like AllCEUs States in bold appear to allow you to take the 270-360 hours of addiction specific precertification training required for certification/licensure via distance learning and/or live webinars. Regulations change frequently. Check your regulations by calling your board to ensure they will accept self-study or live webinars prior to beginning the track.
Alaska
Arizona
Arkansas
Colorado may apply our courses toward their plan.
Connecticut
Delaware
District of Columbia
Georgia
Hawaii
Idaho
Indiana
Iowa
Kansas
Kentucky
Maine
Maryland
Massachusetts
Michigan
Minnesota
Mississippi
Montana
Nebraska
Nevada
New Hampshire: 75 of the 300 hours can be online

New Mexico
New York
North Carolina
North Dakota
Ohio
Oklahoma
Rhode Island
South Dakota
Tennessee
Utah
Vermont
Virginia
Washington
West Virginia
Wisconsin
Wyoming
To accommodate Rehabilitation Counselors, we got 3 11-hour courses PRE-approved by CRCC. These are the ONLY courses PREapproved by CRCC.
*Note: While the 2018 Classes are PREapproved, we write all of our other classes to conform to post-approval standards. We are happy to provide any additional documentation CRCC requests for post-approval courses. Each course contains objectives, a printable version of the presentation, a quiz and a certificate of completion.
If there is a particular group of courses you would like approved for your next renewal cycle, please let me know. You can message me here
We now offer 2 courses that are PREapproved by NASW NASW approval is accepted by social work boards in all states EXCEPT: NY, NJ, MI, ID, OR, and WV.
Additionally, the following states accept social work CE courses which are approved by other state boards of social work. All of AllCEUs courses are approved by the Florida and Texas state boards of social work.
Arizona
Arkansas
Colorado
Delaware
Georgia
Idaho
Illinois –Only accepts the CRCC PRE-Approved Courses 1470.95C1(e)
Indiana
Maine
Maryland
Massachusetts
Mississippi
Missouri
Montana
Nebraska
North Dakota
Ohio (Licensee must submit the post approval form to the board)
Oregon
Pennsylvania–Only accepts the CRCC PRE-Approved Courses
Tennessee
Virginia
Wisconsin
Wyoming
*As always, please be aware of your board's current regulations regarding CE approval sand acceptability of online education.
LPC, LMHC & LMFTs
The following states accept CEUs from organizations approved by NAADAC and/or other state boards. AllCEUs is approved by NAADAC and the State of Florida Board Clinical Social Work, Marriage and Family Therapy and Mental Health Counseling.
Canada–Click Here for More details
Alabama
Alaska

Per the board, considers our live interactive webinars as "Live CEs"

Arizona
Arkansas
Colorado
Delaware
District of Columbia (LPC only)
Georgia
Guam
Idaho
Illinois–ONLY accepts the CRCC or NASW PRE-Approved courses.
Indiana
Iowa
Kansas
Louisiana (LPC only)
Maine
Maryland

Per the board, considers our live interactive webinars as "Live CEUs"

Missouri
Montana
Nebraska
Nevada
New Mexico
North Carolina
North Dakota (LPC)
Ohio (must do post approval form and submit to the board)

The board has indicated that it considers our live interactive webinars as "Live CEUs"

Oklahoma
Oregon
Pennsylvania–Only accepts the CRCC or NASW PRE-Approved Courses
South Dakota–Only accepts the CRCC or NASW PRE-Approved Courses
Tennessee
Utah
Virginia
Wisconsin
Wyoming
POST-APPROVAL OF CONTINUING EDUCATION CCMC will also review for approval continuing education activities for individuals on a post-attendance basis. Such activities may include (but are not limited to) workshops, seminars, university courses, and similar activities. To qualify for approval as continuing education, a program must meet the following criteria:
It must be at least one hour long.
It must be held in an accessible, barrier-free location so that no individual with a disability would be excluded from taking part. (Reference: Section 504, Rehabilitation Act of 1973 as needed).
It must include an evaluation by the participants to assess its effectiveness.
The purpose of the program must be clearly defined in terms of its objectives or expected outcomes.
It must be designed to increase the participant's knowledge or skill regarding the practice of case management in one or more of the focus areas listed in this guide.
It must fall within your current 5-year renewal period
AllCEUs courses are all at least one hour long, have stated objectives and evaluations and we have many courses that address Psychosocial Concepts of Case Management and Support Systems.
https://ccmcertification.org/sites/default/files/docs/2019/ccmc-19-guide-renewal-update-3.19.pdf
Testimonials
"I love the videos.  Sometimes when I am doing paperwork in my office, I turn them on just so I can learn more, even though I have completed all of my CEUs."  Sandra B.
Testimonials
"I love this way of getting CEUs.  It is so convenient." 
Betty N
Testimonials
"I got more out of this domestic violence course than I did from the last face-to-face course I went to." Cindy S.
Testimonials
"Dr. D., your site is amazing! Each class was better than the previous one. Comprehensive yet so reader friendly. Great learning and teaching materials." Lawrence G.
Testimonials
"Wanted to let you know how much our staff is enjoying allceus.com.  The combination of pertinent information, ease of access and great value has been a tremendous blessing for us.  . . We recently recommended your service to a group of faith based recovery directors." Mark W
Testimonials
"Your site is fantastic.  It makes it so much easier for my counselors who are scattered all over the world to get their CEUs."  Edwardo E.